About J.D. Fox Exec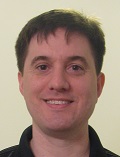 Hello, I'm Jeffrey Fox. As founder of Information Technology Services provider J.D. Fox Micro, my team and I have provided personal, professional, and highly skilled Information Technology Services in the West Los Angeles area for over 22 years, including user support, management of on-premises equipment, and virtualization and integration with cloud services.
Over the years, I've observed that business clients of ours generally don't have a program to properly manage enterprise risk above the level of information technology management. Of course, a competent and experienced information technology services provider can make sound judgments on information technology investments you should make to balance resilience with cost, and we can make recommendations on procedures and technologies to apply to help secure your data from exposure or loss. For small and simple operations, this may be sufficient, since a large part of Information Security and Business Continuity is driven by information technology.
However, as your business grows, and management of your information technology system matures, gaps will inevitably grow between your current risk position, and your business's goals, objectives, and risk acceptance thresholds. These can only be addressed with support by your company's management, and methodical implementation of effective, tested programs for managing risks to Information Security and Business Continuity.
To close these gaps, I founded J.D. Fox Exec, and I'm ready to provide tools and experience to guide you through the process of building functional and valuable Information Security and Business Continuity programs, from start to finish. This will have the immediate practical effect of ensuring you get the maximum value and utility from your investments in information technology, and improve the value of your business by demonstrating responsible management practices. And, in the face of calamity, this may mean the difference between your business's survival, and total devastation.
All of the J.D. Fox Exec doctrine, processes, and tools have been applied to the business operations of J.D. Fox Micro, resulting in the Computing and Technology Industry Association (CompTIA) awarding their Security Trustmark+. Click here to read more about this.
I have been an (ISC)2 Certified Information Systems Security Professional since 2011 (CISSP No. 391354) as well as CompTIA Advanced Security Practitioner since 2013 (enter Verification Code EP8L9KXFJL1Q1YWV at the CompTIA Certification Verification site.
For information about specific services, visit the Services section of our site.